When it comes to privacy compliance, finding reliable GDPR compliance software for your business can save you a lot of time and money!
In this post, we'll look at which features are critical to proper GDPR compliance and how the right software can help you easily meet your legal obligations.
Why is it important to comply with the GDPR (even if you're outside the EU)
With GDPR, it has become increasingly important to ensure that personal data are lawfully processed.
The GDPR applies in three main cases:
if you're based in the EU (no matter where your users are based);
if you have EU-based users (no matter where you're based);
if you have a subsidiary or EU branch of your business.
This means that even US-based businesses may need to comply with the GDPR if they have EU users.
And compliance is no joke! The legal consequences for non-compliance include massive fines, sanctions including official reprimands, data protection audits and liability damages.
🇪🇺
More on GDPR
---
This article is a part of our series on GDPR and GDPR compliance. Read also:
What is GDPR compliance software and do I need it?
GDPR compliance software helps you meet the legal requirements that apply to your business under the GDPR.
Generally, GDPR software should help you to do things like:
meet disclosure and transparency requirements;
help you to maintain records of your processing activities;
track and keep proof of the legally valid consents you acquire, and more.
Data privacy compliance can be complex and requires in-depth legal and technical knowledge – especially if your business has an online presence.
So, if the GDPR applies to your business, you'll likely need compliance software.
What features should I look for in GDPR compliance software for my business?
Because so much of compliance is unique to your particular business and the types of personal data you process, it's important that your compliance software is fully customizable and that it's able to grow with your business.
Furthermore, a good GDPR compliance software should make it easy for you to comply with multiple laws at once and be up-to-date with the latest regulations and industry standards.
How iubenda's GDPR Compliance Software makes compliance easy
At iubenda, we take a comprehensive approach to data law compliance. We build solutions with the strictest regulations in mind, giving you full options to customize as needed. This way, we'll assist you with meeting your legal obligations, reduce your risk of litigation and protect your customers — building trust and credibility.
We host your documents, so you can easily make any changes from your dashboard at any time, and the update automatically spreads across all your websites and apps.
Furthermore, our international legal team constantly monitors and releases updates to the legal texts. From time to time, laws and third-party requirements are amended and updated, and in this way, we can ensure that your documents always meet the latest requirements.
Here's what you need to get started with full compliance:
A privacy policy
With our Privacy and Cookie Policy Generator you can create a lawyer-crafted, precise privacy policy and seamlessly integrate it with your website or app. Just add any of several pre-created clauses at the click of a button, or write your own custom clauses using the built-in form.
A solution to manage cookies
Because using cookies can mean both processing user data and installing files on the user devices, they are a major point of concern when it comes to user data privacy rights.
If your website or app uses cookies, it's necessary that you inform your users through a cookie policy and that you obtain your users' consent before installing them on their devices. You can do it via a cookie banner, which should be shown upon the user's first visit to your website or app.
Our Privacy Controls and Cookie Solution takes care of it all.
A solution to manage and record consents
Keeping track of your users' consent is vital for GDPR compliance.
Our Consent Database simplifies this process by helping you to easily store proof of consent and manage consent and privacy preferences for each of your users.
A record of your processing activities
Lastly, if certain conditions apply, you may be required to record your processing activities.
That's what our Internal Privacy Management is for. Our solution helps you to easily record and manage all the data processing activity within your organization so that you can easily comply with GDPR requirements and meet your legal obligations.
Check out our GDPR compliance software
Click here
About us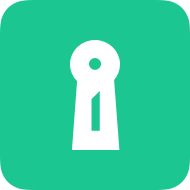 Attorney-level solutions to make your websites and apps compliant with the law across multiple countries and legislations.
See also