Starting an online store can be a great way to reach a larger audience and increase sales. However, with so many e-commerce platforms available, it can be difficult to choose the right one for your business. Two popular options are Big Cartel and Shopify.
In this article, we'll guide you through a quick comparison of Big Cartel vs Shopify, to help you choose which platform is best for your e-commerce.
Big Cartel: what is it and how it works
Big Cartel is an e-commerce platform, specifically designed for artists and makers. Its strength is the ease of use: it offers a simple, user-friendly interface, suitable for beginners.
✅ Pros
a customizable homepage;
product management tools;
free option;
easy checkout for customers.
Big Cartel has three different pricing plans, including, as mentioned above, a free option for small stores. But even the paid plans – that don't have the limitations of the free plan – are way less expensive than its competitors.
❌ Cons
Compared to other e-commerce platforms such as Shopify, Big Cartel has quite essential features, so not the best choice if you have a big e-commerce or you plan on scaling it. Big Cartel also lacks a blogging feature, which many e-commerces use to reach a bigger audience.
Quick takeaway
The platform is best suited for artists, musicians, and other creatives who want to sell their products online. As we said, it's a great option if you're just getting started and looking for something easy to use.
Shopify: what is it and how it works
Shopify is one of the most popular e-commerce platforms out there. Through Shopify, you can create and manage every aspect of your online store.
✅ Pros
If compared with Big Cartel, Shopify has more features, templates and integrations. For example:
over 6,000 third-party apps and services, allowing for great flexibility and customization;
over 100 payment gateways supported;
24/7 customer support.
❌ Cons
On the other hand, Shopify can be a little expensive for small businesses that are just getting started. Also, even though Shopify has a lot of templates you can use, the Liquid customization setup can be difficult to understand.
Quick takeaway
Shopify is suitable for everyone from small businesses to larger enterprises. It's a great choice for those who want a comprehensive platform with a large user community and lots of resources.
Big Cartel vs Shopify
Big Cartel or Shopify? Let's break down the main points:
| | | |
| --- | --- | --- |
| Ease of use | Very easy to use, user-friendly, with simple interfaces and an intuitive design. Suitable for beginners. | User-friendly, with simple interfaces and an intuitive design. Shopify has more customization options, but it can be a little overwhelming for beginners. |
| Design options | Options to customize, +10 free and paid templates, +100 third-party integrations. | Way more customizable, +100 free and paid templates, +6000 third-party integrations. |
| Payment options | Major credit cards, PayPal and Stripe | +100 payment options, such major credit cards, PayPal, Apple Pay, Google Pay, and many local payment methods. It also support multiple currencies. |
| Pricing | Three plans: the Gold plan is free, but has some limitations, the Platinum plan costs $9.99/month; the Diamond plan $19.99/month. | The Basic plan starts at $29/month; the Shopify plan $79/month; the Advanced plan $299/month. Shopify has also an option for enterprise-level e-commerces, called Shopify Plus. |
| Customer support | Online resources and email support | Online resources and live chat, email, and phone support. Shopify offers a 24/7 customer support. |
In the end, it all depends on your business needs. Shopify is the right option for you if you're planning on growing and investing in your e-commerce. But if you're looking for a simpler and low-cost option, and don't need plenty of customizations, Big Cartel is a great choice.
About us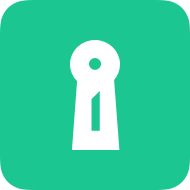 The solution to draft, update and maintain your Terms and Conditions. Optimised for eCommerce, marketplace, SaaS, apps & more.