Looking to create a free ecommerce website? If you're a business owner or entrepreneur, you know that having a website that's set up for ecommerce is a must-have tool to expand your reach and increase your profits.
With the rise of online shopping, customers expect to find your products or services available with ease of access, around the clock. Not to be online is to miss out on valuable sales. The good news is that creating an e-commerce website doesn't have to be expensive and can even be free!
In this article, we will explore ways to create a free ecommerce website and provide you with tips, tricks, and tools to help you run it with almost no budget.
At a glance ⬇️
📌 Understanding Ecommerce Websites
First, let's define what an ecommerce website is. Simply put, an ecommerce website is a platform that allows you to sell products or services online. There are different types of ecommerce websites, depending on your business model, including business-to-consumer (B2C), business-to-business (B2B), and consumer-to-consumer (C2C).
No matter which type you choose, ecommerce websites work by allowing customers to browse products, add them to their cart, and checkout with a secure payment gateway.
Can you make a ecommerce site for free?
The answer is yes, you can create an ecommerce website for free using a wide range of website building platforms available such as:
WooCommerce,
Squareup,
Wix
BigCommerce, and many others.
They offer a range of features and perks to help you build an online shop without even the need for a budget, although it should be noted that although the initial setup may be free, there may be additional costs associated with the use of certain features such as advanced design customization or payment gateways.
However, with a little research and creativity, you can create a functional and visually appealing e-commerce site without much budget or even completely for free.
📌 Choosing the right platform
Now that you understand what an e-commerce website is, it's time to choose the right platform. As you might imagine, there are many free ecommerce platforms available, such as WooCommerce, Squareup, Wix and many more.
You just have to take your specific needs into account, as some of them may offer you features that others don't, and some will even charge you while others will offer you the same without payment or with some limitations.
👉Before choosing a platform, consider factors such as:
Domain name: Some platforms offer a free domain name when you sign up for their hosting plan, while others require you to purchase a domain separately. It's important to consider whether you want your website to have its own domain name, as this can impact your brand's visibility and credibility.
Ease of use: Consider how easy the platform is to use and customize. You want to choose a platform that has a user-friendly interface and allows you to easily add products, customize your website's design, and manage your orders.
Selling options: Some platforms are better suited for selling physical products, while others are better for selling digital downloads or services. It's important to choose a platform that fits the type of products or services you will be selling. For example, if you're selling a physical item or a download you'll need a platform that supports downloads) or if you're doing print on demand, maybe Bigcartel is a good choice.
Scalability: As your business grows, you'll need a platform that can scale with you. Look for platforms that offer options to upgrade and add more features as your business expands.
🧑🏽‍💻 Creating Your Website
Creating a free ecommerce website may seem like a daunting task, but with the right tips, tricks, and tools,it is much easier than you think.
Here are some key steps to get you started:
Sign up for an account with your chosen platform
Once you've chosen your platform, sign up for an account to get started. This will typically involve providing your name, email address, and other basic information.
💡 Remember that each platform has its own unique features and benefits, so it's important to research and choose the one that best fits your needs. If you haven't decided yet, here is 👉 Best E-commerce Platforms Comparison (2023)
Choose a domain name and hosting plan
A domain name is the address of your website, and it's important to choose one that's memorable and easy to spell. Many platforms offer a free domain name when you sign up for their hosting plan, so be sure to take advantage of this.
Hosting is the service that allows your website to be accessible on the internet. Some platforms offer free hosting, while others require a paid plan for more advanced features.
💡 If you're just starting out, choosing the option offered by the platform may be best, so you don't have to worry about doing too much research on this.
Customize your website by choosing the right theme and design
When customizing your website, keep in mind that the design should reflect your brand and be easy to navigate for your customers. Choose a theme that's visually appealing and fits with your overall brand image.
Many platforms offer a variety of themes and design options, so take some time to explore and find the one that's right for you.
💡 With more and more customers accessing websites from their mobile devices, make sure that your website is mobile-responsive. Choose a theme and design that looks great on mobile devices as well as desktops.
Add your products or services to your website
Once your website is set up, it's time to add your products or services. This may involve creating product descriptions, uploading photos, and setting prices.
💡 With regard to this point, remember that when shopping online, users prefer websites that offer as much detail as possible before they finalize the purchase, so consider writing detailed and informative descriptions for each of your products or services. This can include details like product dimensions, materials used, and how the product can be used and last but not least, use high-quality images that showcase your products or services in the best possible way.
Choose the right payment options
One of the most important aspects of an ecommerce website is the ability to accept payments from customers. It's important to choose the right payment options to ensure that your customers can easily and securely make purchases on your website.
💡 Most ecommerce platforms offer a set of payment gateways, such as PayPal and Stripe, that allow you to securely accept payments online. Consider the options offered by your chosen platform to avoid additional fees, besides the fact that they tend to work quite well.
Don't forget your legal obligations for e-commerce websites
When creating your e-commerce website, it is important to consider legal requirements, such as privacy policies, terms and conditions, and compliance with consumer protection laws.
Make sure you at least have a clear and comprehensive Terms and Conditions document which is crucial to protect your business and ensure customer confidence and are usually legally binding, as they often contain legally binding information about the terms of sale.
Protect your ecommerce store with Terms and Conditions
Try our Generator for free!
Once you have created your website, the next step is to get your products out there and to achieve this it is essential to promote your free e-commerce website to attract traffic and sales. Here are some tips and tricks to help you get started:
Improve your website's search engine ranking
Search engine optimisation (SEO) is the process of optimising your website so that it appears higher in search engine results. This can involve keyword research, creating high quality content and optimising the structure and design of your website.
Note that this may require some budget, but you can consider it as you are saving money by creating your website. Definitely SEO can increase the visibility of your website and attract more potential customers.
Use social media marketing strategies
Social media can be a powerful tool for promoting your e-commerce website and not always budget-intensive, unlike SEO. Create social media profiles for your business on platforms such as Facebook, Instagram, TikTok and Twitter, and post regular updates and promotions to engage your audience.
If you have some extra budget, you can also use social paid media advertising to reach a wider audience and drive traffic to your website.
Check 👉 Marketing Success: Advertising 101
Offer promotions and discounts
Offering promotions and discounts is a great way to incentivize customers to make a purchase, just analyse the profit margins of the products you want to offer.
Consider running special promotions for new customers or running limited-time sales or special prices for holidays.
Be sure to promote your promotions and discounts on your website and social media channels to attract more customers and traffic.
Collaborate with influencers and bloggers
Influencers and bloggers can be powerful allies in promoting your ecommerce website. Look for influencers and bloggers in your industry who have a large following and engage with their audience.
If you don't have a lot of budget, you can collaborate with them by offering free products or services in exchange for a review or post about your business.
Check 👉 Influencer Marketing Strategy: Here's Why You Need One
Don't forget the legal obligations of e-commerce
Remember, legal compliance is an essential step to getting your e-commerce up and running. So don't skip it!
iubenda can help you in achieving compliance for your e-commerce and create a comprehensive Terms and Conditions document.
All our solutions seamlessly embed with the most popular e-commerce platforms, such as Shopify, Magento, PrestaShop, BigCommerce, WooCommerce and many more.
About us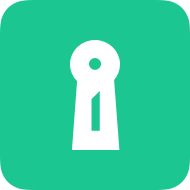 Attorney-level solutions to make your websites and apps compliant with the law across multiple countries and legislations.