According to many international privacy laws, website owners are required to inform users about how they collect, use, and protect their personal data. That's where a website privacy policy comes in.
In this article, we'll explain what a privacy policy is, how to write one, and also provide a sample website privacy policy that you can use as a guide.
At a glance
What is a website privacy policy?
A privacy policy is a legal document that explains how a website collects, uses, and protects the personal information of its users. It's a legal requirement for many international privacy laws, such as the European GDPR or California's CPRA.
But this is not only about legal compliance, It's crucial to have a privacy policy on your website also because, nowadays, people care more and more about their privacy, and want to know how their data are handled. So having a clear and up-to-date privacy policy also helps to build trust with users, as it shows that you are committed to protecting their privacy.
How to write a privacy policy
A privacy policy is a legal document to every extent, and it needs to be specific to your particular requirements. So writing a privacy policy yourself may be difficult if you don't have legal expertise.
However, there are some elements that every website privacy policy has to include:
Who is the website owner?
What data is being collected and how?
What is the legal basis for the collection?
For which specific purposes are the data collected?
What are the categories of sources from which you collect consumers' personal information?
Which third parties will have access to the information?
Do you transfer data abroad, and which measures were put into place to facilitate this in a safe and compliant way?
What rights do users have?
How will you notify users and visitors of changes or updates to the privacy policy?
What's the effective date of the policy?
To make your privacy policy clear and easy to understand, use simple language and avoid technical jargon. You may also want to consider including a summary or FAQ section to help users quickly understand what your privacy policy covers.
For example, iubenda's simplified view allows you just that:
📌 Website privacy policy sample
It can be helpful to see a sample privacy policy to get an idea of what to include in your own policy. Here's a sample privacy policy for a website.
Just click the button below to open it 👇
Privacy Policy
Can you copy and paste a privacy policy?
While it may be tempting to simply copy and paste a privacy policy from another website, this is not recommended. Each website has unique requirements for its privacy policy, and copying and pasting can lead to inaccuracies or omissions. Instead, it's best to consult a lawyer or use a reliable privacy policy generator to create a custom privacy policy for your website, like iubenda!
Meet iubenda's Privacy and Cookie Policy Generator
Our Privacy and Cookie Policy Generator is the simplest solution to generate your privacy policy in just a few clicks!
It's really that easy:
Scan your website with our Site Scanner.
Add all the relevant clauses and generate your document.
Copy and paste to add your privacy policy to your website!
Moreover, unlike static templates, our Generator is supported by an international legal team, that takes care of updating the documents when the laws change. This means that you won't have to worry about it and just focus on your business.
Curious to give it a try?
Read also
About us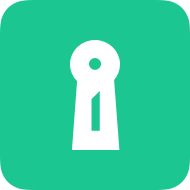 The solution to generate your Privacy Policy. Customizable from 1700+ clauses, available in 9 languages and self-updating