Wondering how to write a standard privacy policy for websites? As a business or website owner, having a valid privacy policy on your website is a legal requirement if you are collecting or using personal information.
In this article, we will cover the basics of how to write a standard privacy policy for websites, including what a privacy policy is, why it's important, as well as the most effective way to comply with this legal requirement.
What is a Standard Privacy Policy for a website?
A standard privacy policy is a document that discloses the ways in which your website collects, uses, shares, and protects personal information. These documents will need to contain specific information, depending on the laws that apply to you.
It is legally required under most countries' legislations for transparency, which ultimately helps build trust between you and your website's visitors.
It is essential to have a standard privacy policy that accurately reflects your website's practices.
Why you need a Privacy Policy
A standard website privacy policy is important for a number of reasons:
✅ Firstly, it is a legal requirement in many jurisdictions, including Europe, Brazil, the United States and more. Read more about the laws that can apply to you here.
✅ Secondly, it helps to build trust with your users by demonstrating that you take their privacy seriously.
✅ Finally, having a privacy policy can protect you from some lawsuits and fines. Under most countries' data privacy laws (like the GDPR and California's CPRA) individuals are allowed to sue you if their privacy rights have been violated by your non-compliance to privacy laws, additionally, regional and national data protection authorities can issue fines and audits if you're found to be in violation of privacy requirements.
Elements Required of a Standard Privacy Policy
A standard privacy policy for websites should, at the very least, include the following key components:
Types of personal information collected: What information do you collect from users, such as name, email address, or payment information?
How personal information is collected: How do you collect this information, such as through forms or cookies?
How personal information is used: What is the purpose of collecting this information, such as for processing orders or improving user experience?
How personal information is shared: Do you share personal information with third-party vendors, and if so, why?
How personal information is protected: How do you keep personal information secure, such as through encryption or firewalls?
Cookies and tracking technologies: Do you use cookies or other tracking technologies, and if so, how are they used?
User choices and rights: What options do users have regarding their personal information, such as opting out of marketing emails or deleting their account?
Contact information for questions or concerns: Provide a way for users to contact you if they have questions or concerns about their privacy.
Is there a standard policy?
It is important to note that there is no standard privacy policy for all websites. Each website is unique and requires a policy customized to its specific needs. However, there are some common elements that most privacy policies include, such as what types of personal information are collected, how it is used, and how it is protected.
Remember that there are tools like iubenda that allow you to create customized privacy policies that are drafted by qualified lawyers and can be updated over time without the need for lawyers every time you need to add or change something.
How to Write a Standard Privacy Policy for websites
Why Start With a Generic Privacy Policy Template?
Writing a privacy policy from scratch can be a daunting task, especially if you have little or no experience with legal documents. Start with a privacy policy generator may be the easiest and most practical way to create your own privacy policy. No high costs and customized to your particular needs.
When selecting your privacy policy generator, keep the following 3 things in mind:
Look for a high quality generator: Make sure it is recognized in the market and complies with all legal requirements and is backed by a qualified legal team.
Make sure it has a site scanner: This option will help you identify which services you need to add to your privacy and cookie policies, and save you time-consuming work!
Opt for an option that allows you to update the policy periodically: Making sure that the policy is up-to-date with any changes in your website practices or legal requirements is crucial, so this is one of the advantages of using a generator rather than a lawyer.
💡 Keep in mind that the legal landscape around privacy is constantly evolving, and it's your responsibility as a website owner to stay informed and make any necessary updates to your policy.
A solution like the iubenda Generator, monitors changes in the different legislations and automatically updates the legal clauses to adapt them to the changes, plus the site scanner regularly scans your website and sends you email alerts with what you need to add.
Where To Display Your Privacy Policy
Once generated and ready with all the information regarding your business model, your privacy policy should appear in a prominent place on your website, e.g. in the footer and accessible from the main navigation of your website.
💡 Make sure the policy is easy to find and accessible to all users.
Don't worry!
It's much simpler than you imagine with iubenda! Simply:
Scan your site with our Site Scanner.
Add all the relevant clauses in one click.

Copy and paste to add your privacy policy to your site!
🎉 Now your policy is ready and visible on your website!
Generate your website privacy policy
in less than 3 minutes
Get started for free
About us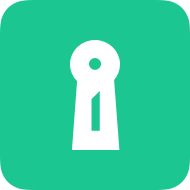 Attorney-level solutions to make your websites and apps compliant with the law across multiple countries and legislations.