As more and more consumers turn to online shopping, having a strong online presence is essential for startups to succeed. This is where e-commerce platforms come in.
If you're the owner of a small business or a startup, you're probably looking for an affordable solution to launch your online store. No need to worry, there's plenty!
In this article, we'll go through a review of the best ecommerce platforms for startups, to help you decide which one best suits your needs.
At a glance
📌 How to choose an e-commerce platform for a small business
Before we dive into the top e-commerce platforms for startups, it's important to consider the essential features to look for when choosing a platform.
As a small business or a startup, you're probably looking for an all-in-one solution, that can allow you to sell your products, manage shipping and inventory, but also that has some essential marketing tools to help you rank on search engines.
That's why we've taken into consideration the following criteria:
Price: your platform shouldn't be too expensive.
Ease of use: since your team may be small, a platform that is easy to use can reduce much of the time spent on technicalities.
Scalability: you need a platform that grows with your business.
Shipping management: you should be able to manage and track every step of the shipping.
Inventory tracking: you should be able to keep track of your inventory.
SEO and marketing tools: you want to optimize your store for search engines and promote it on different channels.
📌 Top 5 e-commerce platforms for startups
Now let's go over the top 5 ecommerce platforms for startups and small businesses.
Shopify
Shopify is a top pick for startups for several reasons, and it easily ticks off almost everything on our list.
First, it offers a user-friendly interface that allows businesses to set up their stores quickly and easily. Even if you're a beginner, creating a store with Shopify is quite intuitive. Then it has built-in shipping and inventory management tools to help you with your sales and orders.
As for SEO, there are some aspects that are taken care of automatically (like the auto-generated canonical tags), and others that can be optimized with built-in tools. Another strength of Shopify is its huge app store, so you can always add more integrations or plugins, if you need to.
The only downside of Shopify is its pricing. Shopify plans start at $29/month and to that you may need to add transaction fees (Shopify can charge between 2% and 0.5%, depending on your plan) and the price of plugins and integrations.
Why is Shopify a good e-commerce platform for a startup?
Shopify has everything you may need as a startup: it's easy to use and has some essential built-in tools for sales tracking and SEO. It can be a little more expensive if compared with other platforms, but at the end of the day, it's also a good investment for your business.
🚀 Ready to launch your Shopify store?
Make sure you've taken care of all the essential steps 👉 Check our Shopify checklist!
WooCommerce
WooCommerce is another great option for startups. It's a free and open-source e-commerce platform built on WordPress. You just need to add the WooCommerce plugin to any WordPress site and start setting up your new store.
One of its biggest advantages is that it is free to use, which can be a big draw for businesses with limited budgets. Even though you may need to pay some of the integrations and plugins you'll install.
It's also quite flexible and easy to use, if you already have some experience with WordPress. Moreover, since its features depend on the plugins, it's also easy to set up all the trackings and optimizations for your store. WordPress has a huge repository, so you'll find everything you need there.
Why is WooCommerce a good e-commerce platform for a startup?
WooCommerce is a great choice because it's free (even though you may need to pay for some of the integrations) and flexible. Moreover, with plugins and add-ons, you can have all the tools you need. Using WooCommerce can be a little technical if you've never used WordPress, but it's overall easy to use.
BigCommerce
If you're looking for a solution that is highly scalable, then BigCommerce is the one for you. BigCommerce is the perfect choice for online stores that plan on growing fast, because you can easily adapt your plan to your needs.
Another great pro of BigCommerce is the presence of many built-in tools. While with other platforms you may need to install third-party integrations, BigCommerce has all the main tools you need without any extra cost.
However, if compared with other platforms, BigCommerce can be a little more difficult to use if you're a beginner.
As for the pricing, BigCommerce plans start at $29/month, but there are no transaction fees.
Why is BigCommerce a good e-commerce platform for a startup?
BigCommerce is a great choice if you're looking for scalability and a solution that has everything you need without installing or paying more. However, you may need to invest some time to understand how to use it best.
Ecwid
Ecwid isn't an e-commerce builder, but rather an open-source tool that you add to an already existing website (or social media account) to start selling online. Basically, it turns your website into an online store without having to change anything.
It's very easy to use, and it comes with many tools that can help you boost your store, such as SEO optimization and inventory management.
As for pricing, Ecwid has a free plan – with some limitations – and the paid plans start at $15/month.
Why is Ecwid a good e-commerce platform for a startup?
Ecwid is a great option because it's really easy to use and doesn't require an extra setup, since you can add it to your website. It's also cheaper than other platforms, and it has everything you may need for your small business.
Wix eCommerce
More than half a million users are now relying on Wix eCommerce for their online store. Wix is a powerful website builder which offers a complete solution for ecommerce.
Wix is easy and intuitive and has a lot of options to help you customize your store. It also gives you access to an AI system to help you optimize your ecommerce for better performance.
Moreover, it comes with advanced SEO features and built-in marketing tools and your store will be automatically optimized for mobile.
As for pricing, to access the e-commerce functionalities you need the Business & eCommerce plans, which start at $21/month.
Why is Wix a good e-commerce platform for a startup?
Wix is a great choice for small businesses that are looking for a solution that is easy to use but that has plenty of tools at the same time.
---
These were the best ecommerce platforms for startups! We hope that this overview helped you have a clearer idea. Before you go, we have one last tip for you 👇
💡 Bonus tip: compliance for startups
If you're ready to launch an ecommerce for your startup or small business, you shouldn't forget compliance with online privacy laws. It's a key requirement for doing business online!
For example, you can't launch your online store without a Terms and Conditions document.
And even though these platforms may provide a Terms and Conditions template for your e-commerce, this is not always the best idea. The document should be tailored to your specific needs, and templates can't do it.
iubenda can help with that!
Our Terms and Conditions Generator allows you to create a fully customizable document for your e-commerce, helping you with compliance for your startup.
Read also
About us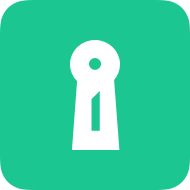 The solution to draft, update and maintain your Terms and Conditions. Optimised for eCommerce, marketplace, SaaS, apps & more.