Want to simplify some processes for your online store business? Ecommerce software is what you're looking for. Whether you are just starting or want to improve your existing store, software solutions are a valuable investment for your success.
👀 In this post, we give you everything you need to know about e-commerce software, including what it is, its benefits, and the top 5 software you should look into. Let's dive in!
In this post, we explain:
What is ecommerce software?
Ecommerce software is a type of software that provides businesses with the tools they need to manage their online sales and operations. It is designed to help online stores:
Product Management 👉 product listings (adding new products, editing existing products, product images and descriptions), product inventory;
Order Management 👉 centralized platform for managing and tracking orders, including processing payments, shipping orders, and managing returns and refunds process;
Payment Processing 👉 handle payments from customers;
Shipping and Tax Calculations 👉 calculate shipping and tax costs for each order;
Customer Relationship Management 👉 customer support, email marketing, and customer feedback.
Ecommerce software can also provide you with valuable insights into their sales data and customer behavior, offer discounts or maintain a loyalty program.
💡 There are several different types of ecommerce software you could be interested in depending on your needs, including shopping cart software, marketplace software, and inventory management software.
The Benefits of Using Ecommerce Software Solutions
Needless to say, you'd be making a great decision for your business when choosing to use software. It can help simplify processes a great deal. Let's take a look at some key benefits they bring.
Increased Efficiency and Productivity: many of the manual tasks (like order management or payment processing) are automated with software, freeing up your time and resources to focus on other areas of your business;
Better Customer Experience: with software, room for error is reduced greatly, and integrated functions like customer support streamlines and improve communications with customers;
Increased Sales through Data Analysis: some solutions can provide businesses with insights into their sales data and customer behavior. By analyzing this data, you can identify trends, optimize product offerings and improve overall performance.
Flexibility and Customization: most ecommerce software allows you to pick and pay the features that you really need, such as building a simple website, tracking, marketing… This gives you some flexibility in case you wish to automate only a part of your processes.
Enhanced Security: enjoy some peace of mind with secure transactions and shipping, prevent fraud and protect sensitive information, such as customer data and payment information.
👋 Don't forget the legally-required documents for your e-commerce store!
🔍 It's not an easy task. Luckily, we have compiled a quick list for you here
Ecommerce Software List: Top 5 Best Solutions
You'll see with the list below that you can find some comprehensive e-commerce platforms like Shopify, or some specific software with dedicated targets or functions like inventory management, or dropshipping. Here are a few examples.
📌 Shopify
Shopify is probably the most popular platform out there. Through Shopify, you can create and manage every aspect of your online store. In fact, it is a comprehensive solution with over 6,000 third-party apps and services, allowing for great flexibility and customization.
It is great for medium-sized businesses that are just starting an online store or looking to expand their existing store (it can be a little expensive for small businesses).
💡 Ready to set up your Shopify store? Read our checklist to make sure not to miss anything!
📌 iubenda Terms and Conditions Generator
If you engage in commerce online, there are mandatory legal requirements that apply to you. Some disclosures are required under consumer law and typically included in your Terms and Conditions document, meant to protect you from fines and liabilities.
iubenda is a website compliance software. Their powerful Terms and Conditions Generator lets you easily generate and manage Terms and Conditions for your online store.
⚙️ It comes with clauses for all major e-commerce platforms and is fully optimized for both desktop and mobile. The documents are fully customizable, available in 10 languages and drafted by an international legal team. They are also always up to date with the latest legal requirements, and you can freely edit and update your documents whenever you need to.
📌 Stripe
Stripe is a payment processing platform that allows businesses to accept payments and manage their finances online. Stripe provides a simple and flexible solution for businesses to accept payments from customers around the world.
⚙️ Main features include payment processing using debit and credit cards, as well as other payment methods such as Apple Pay. With Stripe, businesses can manage subscriptions and recurring payments. Also has payment analytics and fraud prevention.
📌 FreshDesk
Freshdesk offers a comprehensive helpdesk platform that can streamline customer support and automate tasks. It's one of the most popular customer support tools.
⚙️ Freshdesk supports various channels like email, phone, chat and social media. It allows for ticket management, automation workflows and triggers, and has a knowledge base to manage articles and FAQs. It integrates with platforms like Shopify or Zendesk, and can help you gather customer feedback through surveys and ratings.
💡 Learn more about setting up a customer service strategy here!
📌 Zoho Inventory
Zoho Inventory is a comprehensive inventory management software that integrates with ecommerce platforms like Shopify, Amazon, Etsy or eBay.
It allows businesses to be more efficient with their inventory management processes. They partner with the top shipping careers including UPS, DHL and FedEx. An app is available.
⚙️ Main features include order management system, end-to-end tracking, real-time shipping rates and in-transit details, accounting and CRM, warehouse management.
What is the best software for e-commerce?
The best e-commerce software depends on your business's specific requirements. There is no one-size-fits-all solution, and various options may be more suitable for certain businesses.
That being said, some of the most popular and widely used e-commerce software solutions include Shopify, WooCommerce, Freshdesk, Zoho Inventory and ShipStation.
👋
Here are 5 reasons why you need Terms and Conditions
---
This is a crucial step in setting up your e-commerce business.
🛒 Learn more now
About us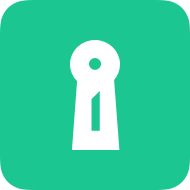 Attorney-level solutions to make your websites and apps compliant with the law across multiple countries and legislations.