An End-User License Agreement (also called EULA, Software License Agreement, or Licensed Application End-User Agreement) is a contract between a software developer or vendor and the person who uses it.
It specifies the rights and restrictions that apply to the software, and it's typically presented to users during the installation/set-up stage. Like other legal agreements, it is only valid if it's actually agreed to.
What should be included in an EULA?
Although there are big differences among EULAs, typical components are definitions, a grant of license, limitations on use, a copyright notice, and a limited warranty.
When is an EULA needed?
EULA sets the way in which your software may be used in a legally binding way. It's crucial for protecting your content and source code from a copyright perspective as well as for protecting you from potential liabilities.
EULA example
The document below is an example of EULA created with iubenda Terms and Conditions Generator. Click on the button to open the agreement:
End-User License Agreement
EULA generator
Protect your interests and your content
Generate your End-User License Agreement
About us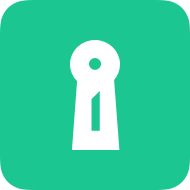 The solution to draft, update and maintain your Terms and Conditions. Optimised for eCommerce, marketplace, SaaS, apps & more.
See also