Ready to get started with your online business? Great! You should know there are many ecommerce solutions and tools that can make a big difference in your daily operations, and at different steps of the process. That's why they're such a great investment for saving time and boosting profits!
👀 In this post, we focus on defining what e-commerce solutions are and how they help you in setting up your e-commerce store. We highlight 5 types of solutions that can make a huge difference in growing your business. Let's get started!
In this post, we explain:
What is an e-commerce solution?
An e-commerce solution refers to any software or platform that enables businesses to conduct business online with customers.
It's not a single particular solution, but can focus on a range of features like shopping carts, payment processing, shipping and logistics management, or customer service tools.
Some examples of ecommerce solutions are:
💡 Learn more about the pros of using ecommerce software solutions here.
We've listed below some common basic steps and types of e-commerce solutions that your business could need to get started. However, know that your specific needs can vary depending on the size and type of activity.
📌 Choose a Complete Ecommerce Solution
An e-commerce platform is the foundation of an online store, and generally it has a large set of features that you need to get started.
It provides the basic tools to create product listings, handle website design and functionality, and manage orders (and more additional features!).
⚙️ Popular e-commerce platforms include Shopify, WooCommerce, Magento, BigCommerce, and PrestaShop.
💡 Ready to set up your Shopify store? Read our checklist to make sure not to miss anything!
📌 Find a Payment Processor
This is clearly a crucial component of an online store, since it enables your customers to make payments using their credit/debit cards or other online payment methods.
⚙️ Examples of payment processing solutions are PayPal, Stripe, Authorize.net, etc. While you can integrate them individually, they're usually already included within the other web platforms mentioned above.
💡Make sure your payment process allows for safe transactions.
📌 Look into Order Fulfillment and Inventory Ecommerce Solutions
This step is dedicated to e-commerce businesses that sell physical products.
⚙️ For shipping and fulfillment, you take a look at the main carriers in your country such as FedEx, UPS, DHL, etc. Some intermediaries like ShipStation or ShipBob can help to connect you to the right carrier and manage your orders.
⚙️ If you have trouble keeping track of your stock levels, you may need an inventory management solution like SkuVault, Cin7 or Zoho Inventory.
Don't want to be in charge of inventory or warehousing? Dropshipping is a unique business model that allows you to start an online retail store without the need to keep physical stock. Some popular platforms are Alibaba and AliExpress, but there are many other alternatives!
💡 Not sure how dropshipping work? Find out all that you need to know in this beginner's guide
📌 Build on Customer Loyalty with Marketing and CRM Ecommerce Solutions
A customer relationship management platform is great for managing your interactions with customers, including sales, support, and marketing. Examples of CRM solutions are Salesforce or HubSpot.
For communicating and building long-lasting relationships with customers or potential leads, email marketing services like Mailchimp could be interesting. To promote your brand, you can use advertising tools like Facebook and Instagram Ads.
📌 Don't Forget Legal Compliance!
This is a critical step in setting up your online business.
If you engage in commerce online, there are mandatory legal requirements that apply to you.
Disclosures like withdrawal rights and warranty information are required under consumer law, and these statements are typically included in your Terms and Conditions document.
Terms and Conditions are legal documents meant to protect you from fines and liabilities, so make sure that they're professional and custom-fitted to your particular business.
👋 Sounds difficult and expensive? It doesn't have to be.
Ecommerce solutions like iubenda's powerful Terms and Conditions Generator can help you to create a professional document in minutes.
👉 See it in action below and try it risk free!
About us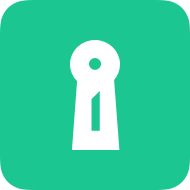 Attorney-level solutions to make your websites and apps compliant with the law across multiple countries and legislations.